Welcome to Simeulue Surfcamp
A set of three exclusive and comfortable sea view bungalows located 3 mins away from Dylan's point, one of the best quality waves on the island. Dylan's point is a hollow fun right hander that will give you the barrel of your surf holiday. From the timber deck of your bungalow, you will also enjoy the tropical paradise view of Busung bay with its beautiful sandy beach and quiet surroundings.
Fly to Simeulue and you will discover one of Indonesia's last frontiers: a remote and authentic tropical island of Northern Sumatra. Still uncrowded and un-explored, Simeulue is the perfect playground for surfers,travellers,or anyone who is looking for some adventure far away from the chaos of other indo surf,and holiday destinations. The island offers other great activities like snorkeling, fishing, trekking in the mountainous jungle up to  waterfalls and visiting local villages where every kid will greet you with a big smile and a warm "hello mister"!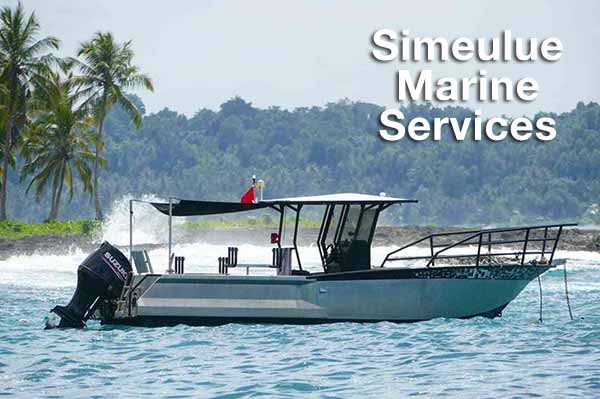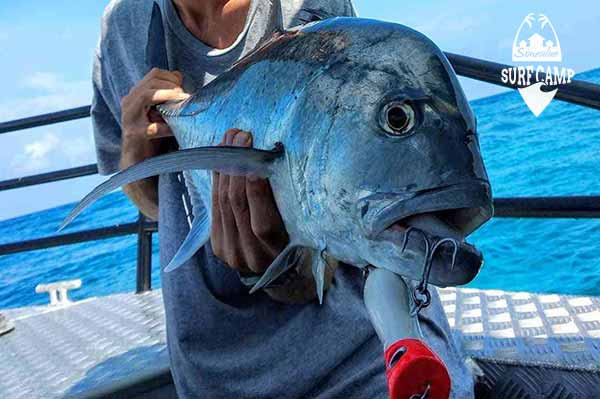 Simeulue Surf Camp now offers boat trips to outer islands for surfing and fishing with Josh of Simuelue Marine Services